Damage near Sendai airport
Three months after tsunami: what's going on near Sendai.
June 4, 2011
Recently I visited Sendai for a business trip and could see with my own eyes all damaged area near Sendai airport. Even three months after the tsunami there are still mountains of debris around there.
Only a small part of the arport is restored: one gate, temporary lavatory, small lounge with pictures of tsunami and encourage slogans attached on linen stands. Rental car companies are still out of the airport area too, but send a shuttle bus for you if you have an appointment with them. All the pictures below are taken from a window of this shuttle bus.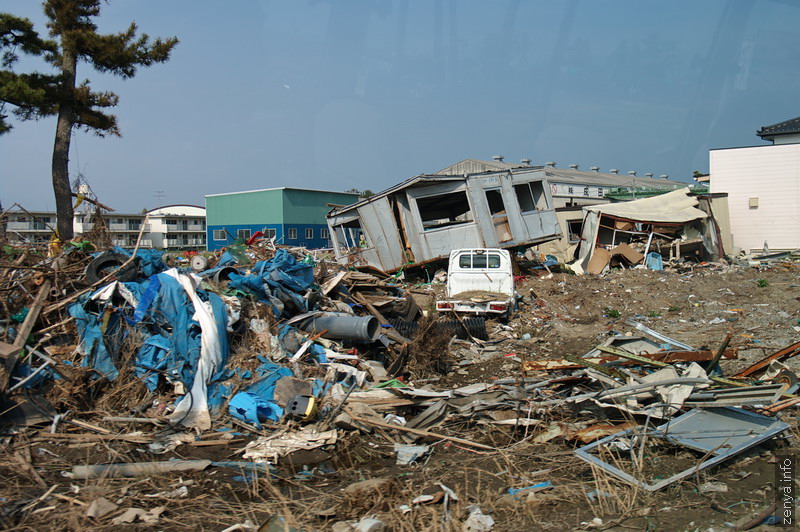 Damaged area near Sendai three months after tsunami.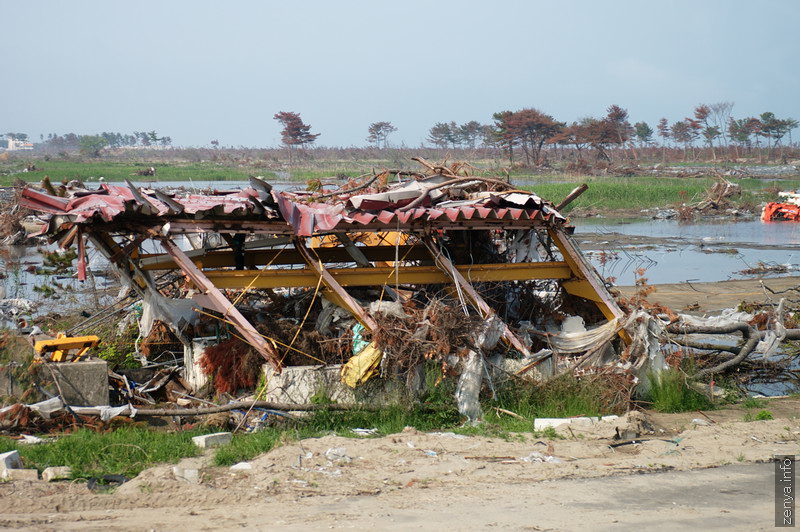 Even reinforced constructions were deformed by the tsunami.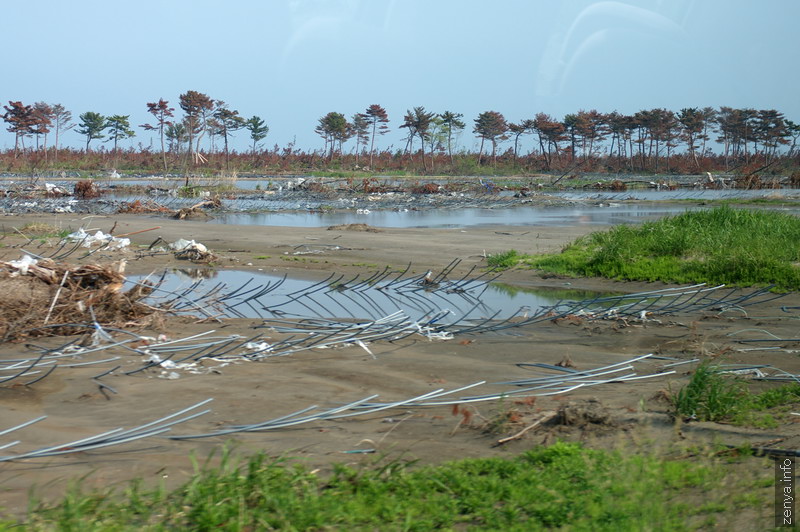 This was a greenhouse field.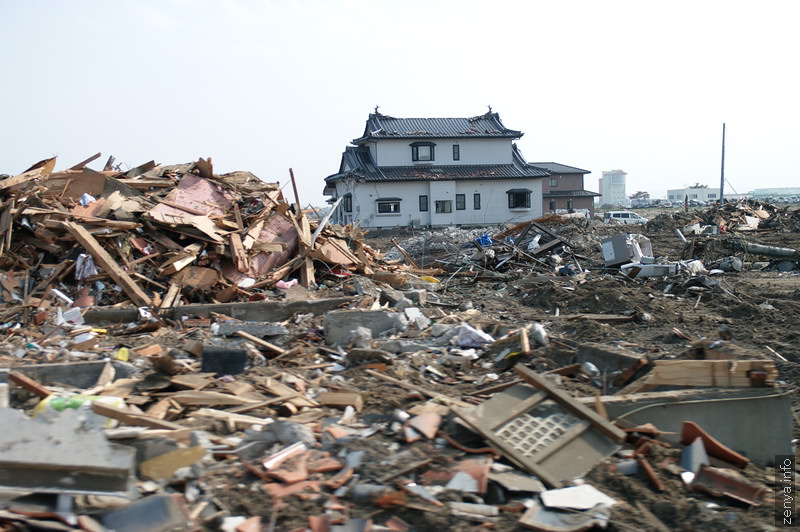 Some houses are escaped destruction.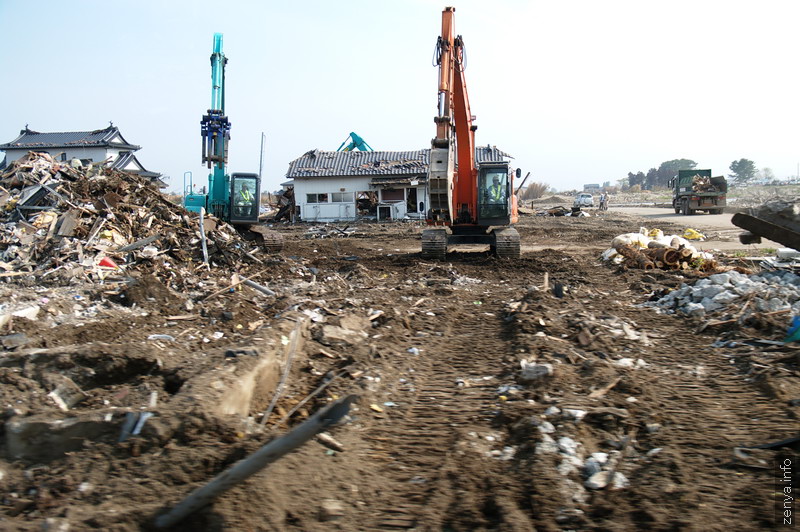 Dump cars and other machinery are everywhere removing the debris. However the work is still far from completion.