History of this website
1997. This website, which actually is my home page, was firstly created in far 1997, when I was a student of the Moscow Institute of Physics and Technology (MIPT). At that time the website contained several photo albums, notes on hiking in the Caucasus, and the virtual guidebook on the North Caucasus mountains which the guidebook was quite popular and caused a wave of e-mails from grateful visitors.
2001. After my move to the Institute of Low Temperature Science of Hokkaido University (Japan) in 2001, I transfered the website to a local university server, improved the design, added some new pictures and travel notes on Japan, and created English and Japanese versions.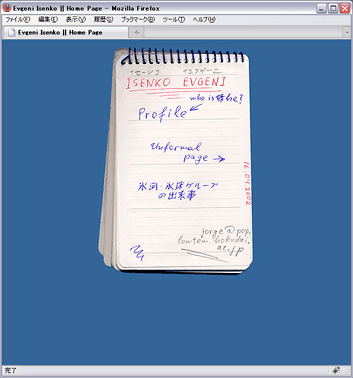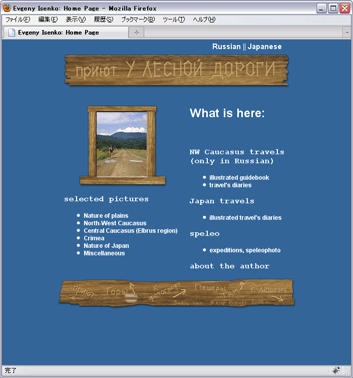 2009. After leaving the Hokkaido university, the server was no longer available for me and I transfered the website to a stable hosting and set the constant domain name zenya.info (zenya is short for Evgeny).
Future contents
more notes on hiking in the Caucasus
notes on hiking in the mountains of Japan (mainly Hokkaido)
bike trips in Japan
speleology in Russia and Japan
glaciology expeditions to Caucasus and Patagonia
Other projects
Evgeny Isenko
2019
E-mail: zenya@zenya.info